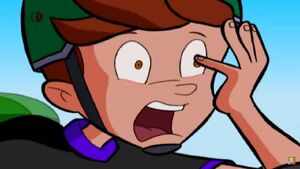 Extreme Harvey is the 10th episode of Sabrina the Animated Series.
Determined to make Harvey happy, Sabrina dabbles in the spooky jar to make him the raddest skateboarder since Tony Hawk, so he can join a pro team. Problems arise as Harvey finds himself in the middle of the championship contest and the spell has worn off. Uh Oh! Sabrina must save his pride and his hide.
Ad blocker interference detected!
Wikia is a free-to-use site that makes money from advertising. We have a modified experience for viewers using ad blockers

Wikia is not accessible if you've made further modifications. Remove the custom ad blocker rule(s) and the page will load as expected.