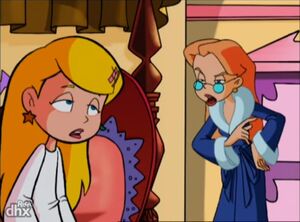 Boy Meets Bike is the 22nd episode of Sabrina the Animated Series.
Sabrina makes a dream-bike for Harvey, so he can beat the bully Slugloafe. Unfortunately the bike, Sheba, takes on a life of it's own with the intention of Winning no matter what. Sabrina must stop the bike before it harms Harvey.
The episode's title is a take on the ABC sitcom, Boy Meets World.
Ad blocker interference detected!
Wikia is a free-to-use site that makes money from advertising. We have a modified experience for viewers using ad blockers

Wikia is not accessible if you've made further modifications. Remove the custom ad blocker rule(s) and the page will load as expected.