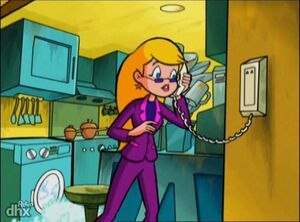 Anywhere But Here is the 16th episode of Sabrina the Animated Series.
When Sabrina becomes tired of being treated like a kid, she decides to experience what her life will be like as an adult. But when she discovers that an adult's life is just as hard, she decides to go back to being a kid again.
The episode's title is a take on the 1999 film Anywhere But Here starring Susan Sarandon and Natalie Portman.
Ad blocker interference detected!
Wikia is a free-to-use site that makes money from advertising. We have a modified experience for viewers using ad blockers

Wikia is not accessible if you've made further modifications. Remove the custom ad blocker rule(s) and the page will load as expected.